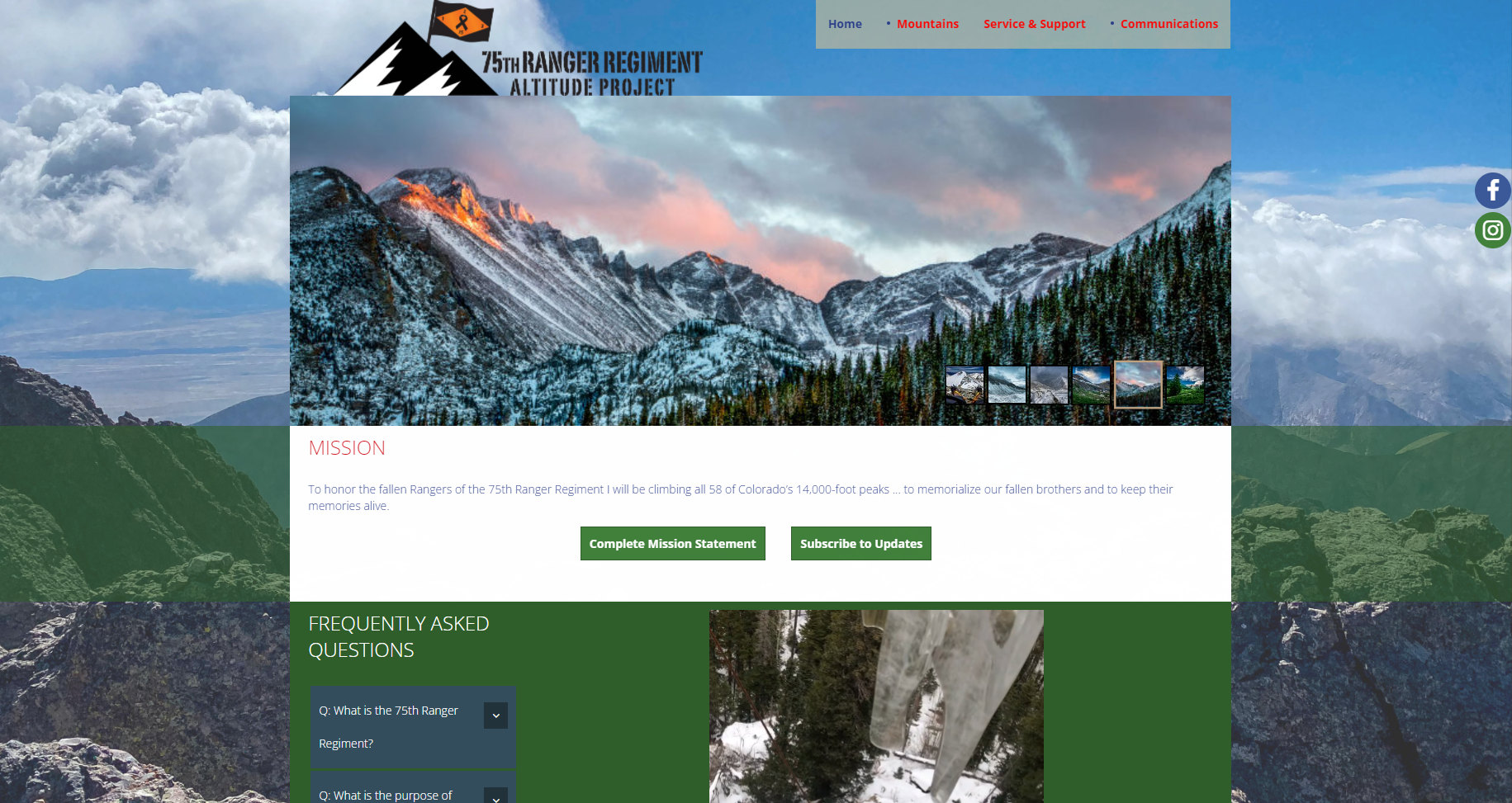 Showcase for expeditions in this project to honor deceased Rangers.
All responsive elements that look great on mobile and desktop.
Beautiful mountain photography and detailed route descriptions to these 14ers.
Complex mapping using all open source methods.
Super fast loading of high band data.
Clean look and feel for ease of navigation.
This client is happy to provide a reference for web site work.

CLICK HERE to ask for a personal referral !