Dynamic Components for Industry
Designers using Trimble Sketchup save a lot of time and effort when they use Dynamic Components to accomplish a particular objective.
We create dynamic components to publish in 3DWarehouse for anyone to use, free !

This steel bulkhead adapts to height and length changes by stretching/replicating verticals and horizontals.
Displays the material amounts required to build it in Component Options.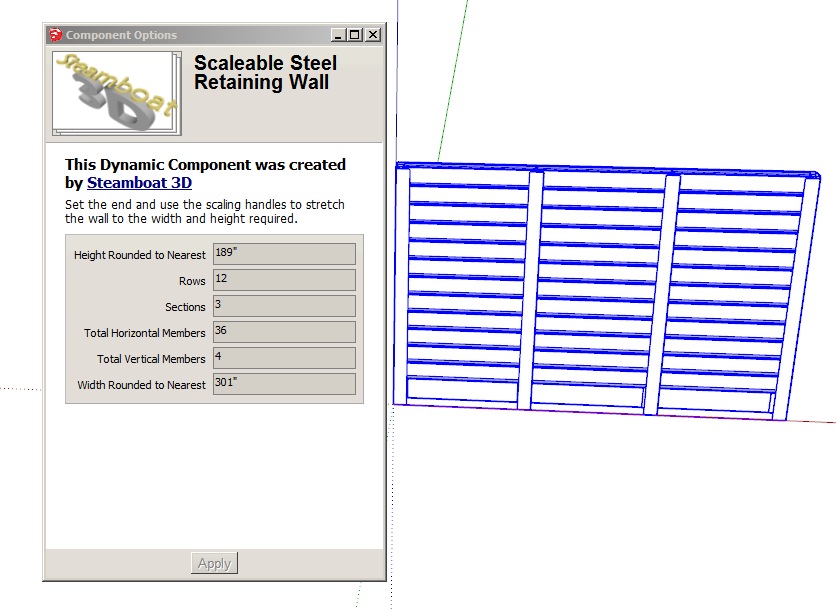 We also create commercial Trimble Sketchup components for manufacturers to publish in their 3D Warehouse libraries

This dynamic window stretches to fit rough opening within min/max
Select exterior finish color using Component Options
Dimensionally accurate to 1/8 inch, frame dimensions adapt to selected size.
Accurately depicts full casement multi-pane with minimum vertices/polygons for low file size and render load.
Modeled to Trimble Certified Content standards.
Please let us know if we can help in any way with your next Sketchup Dynamic Component project !