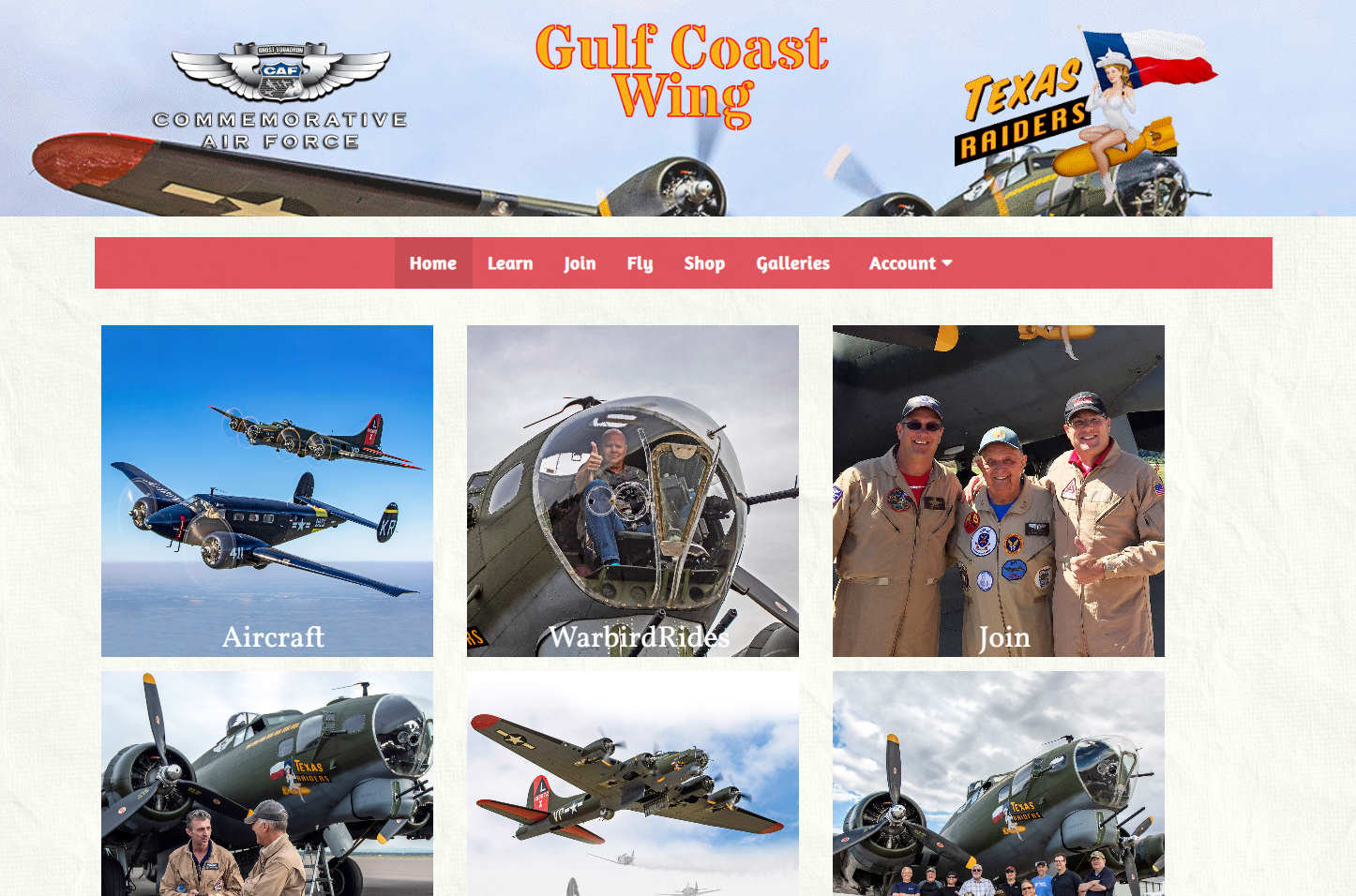 Official web site of the Gulf Coast Wing / Commemorative Air Force.
Large site with tons of photo galleries and information relating to this organization that flies a B-17 bomber to airshows all over the USA.
Online Sales of airplane rides and branded merchandise to the public.
Members Only information for the Gulf Coast Wing of the Commemorative Air Force members that operate this organization.
Extensive photographic gallery (including from social media) of aircraft operations and events.
---
This site is a re-write from a previously fragmented set of loosely connected software elements with a retro appearance.
Now tightly integrated under Joomla v3 CMS, and the volunteer members of the GCW Web Team do all of the content updates, online sales management, and ride event data..
This client is happy to provide a reference for web site and IT services CLICK HERE to ask for a personal referral !