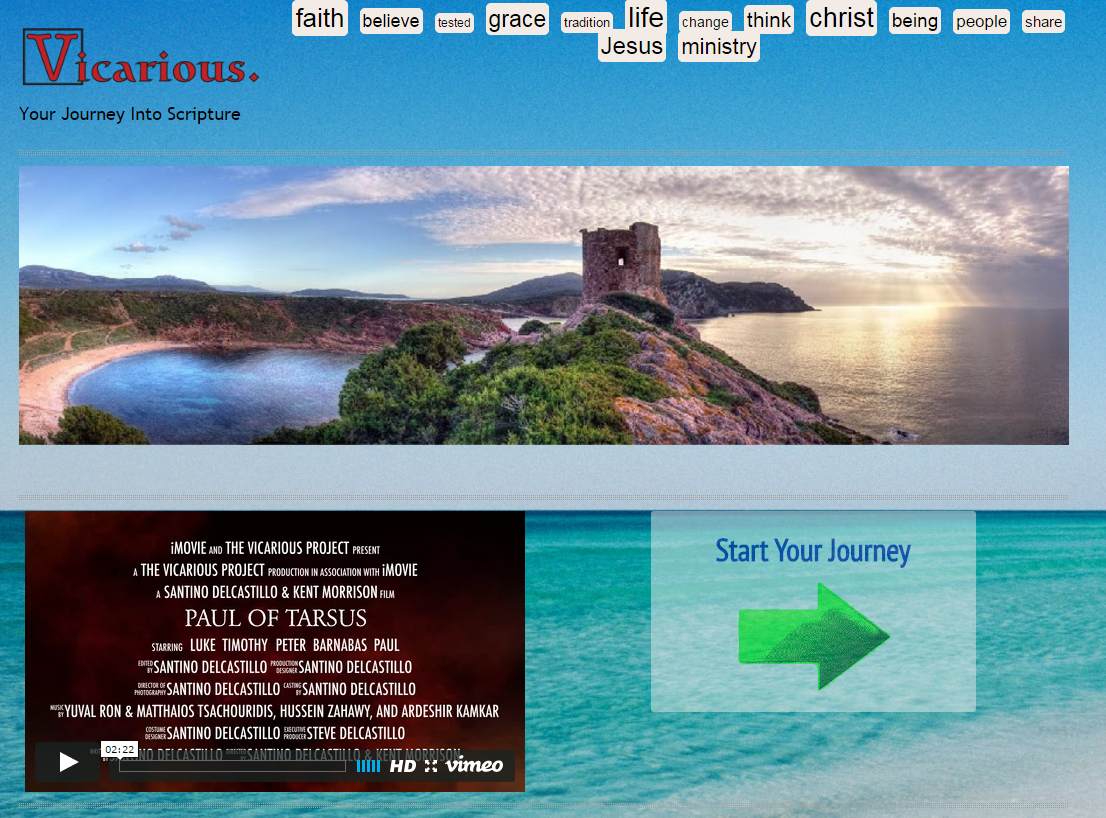 The Vicarious Project teaches personal growth through Christian values.
Clean natural design for mobile, also works great on desktop.
Experience a series of journeys through the ancient world with the Apostle Paul.
Membership site encourages member registration by offering a full course of instruction at no charge to the member.
Cultural and geographic learning through exploration.
Personal growth experience via examples and introspective dialog.
---
This client is happy to provide a reference for web site services CLICK HERE to ask for a personal referral !