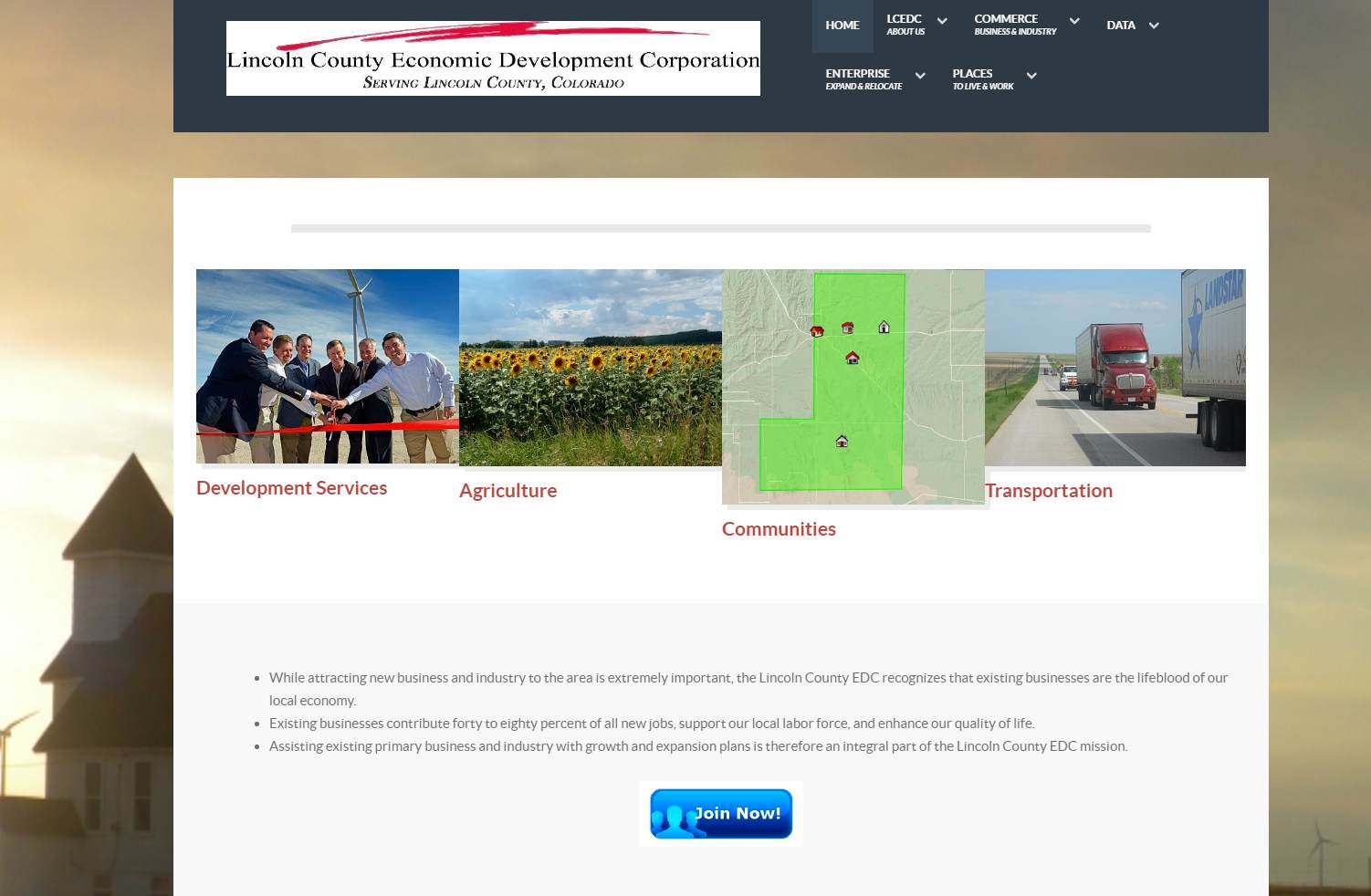 Data rich site promoting the business environment on the Eastern Plains of Colorado.
Designed for mobile and works great on the desktop also.
Profiles and highlights of each community in Lincoln County.
Extensive real-time market data for agricultural products.
Relocation incentive, property search, and workforce development data.
Economic indicators and demographics specific to this region.
---
This client is happy to provide a reference for web site and IT services CLICK HERE to ask for a personal referral !